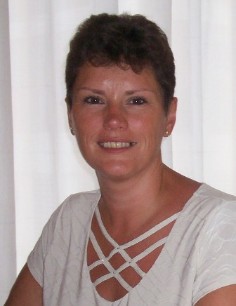 A popular and versatile aerobics instructor, teaching a variety of classes, including Step, Hi/Low, Circuit Training, Body Conditioning, BodyPump, Body Combat, RPM, New Body, and Stretch. Fully insured, holding a combined insurance policy covering Civil Liability, Employers Liability and Personal Accident Insurance, and holder of a current First Aid Certificate issued by The British Red Cross.
Extensive knowledge of diet and nutrition gained over recent years, leading to partnerships with a number of personal trainers. Valuable experience in dealing with members of the public, and extensive knowledge in particular age-related and over-training injuries gained.
Successful completion of a Diploma in Fitness and Nutrition covering a wide range of subjects, including Exercise and Its Affect on the Body, Design of Sports Conditioning Programs, Exercise Testing and Evaluation, Nutrition for Optimum Performance, Stress Management and Management Skills for the Fitness Field.
July 2014, FitPro Live
April 2013, FitPro Spring Convention
April 2012, FitPro Spring Convention
April 2011, FitPro Spring Convention
April 2010, FitPro Spring Convention
April 2009, FitPro Spring Convention
November 2008 , FitFantastic Weekend
April 2008, FitPro Spring Convention
November 2007, FitFantastic Weekend
August 2007, Fit 2 Step Tour
April 2007, FitPro Spring Convention
November 2006, Fit 4 Nothing Weekend
June 2006, Fit 4 Freestyle Tour
April 2006, FitPro Spring Convention
February 2004, RPM International Certification
October 2001, Presenter Development Module
February 2001, BodyPump International Certification